Posts for: September, 2018
By Ravenel Family Dentistry
September 20, 2018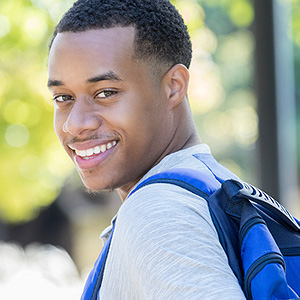 Starting college is one of life's biggest transition moments, the first time many young people can truly say they're on their own. Their freshman year can be both exhilarating and frightening.
The reason for this seeming dichotomy is that both exciting opportunities and harmful pitfalls abound in college life. One such pitfall that's often overlooked involves dental health: it's all too easy to neglect good habits and adopt bad ones. But while it may not seem as harmful as other dangers, inattention to your dental health could create consequences that plague you long after graduation.
But being diligent about dental care can help you avoid serious problems now and in the future. At the top of the list: brush and floss your teeth daily and continue seeing a dentist at least twice a year. Hopefully, your parents or guardians have trained you in these vital habits—and they're definitely habits you should continue for the rest of your life.
Close in importance to good oral hygiene is a healthy diet. Besides eating primarily "natural" food—fresh fruits and vegetables and less-processed foods—you should also set limits on your sugar consumption. This carbohydrate is a primary food for disease-causing bacteria, so limiting as much as possible the sugar you eat to just meal times will lower your risk for tooth decay.
Another area in which you should tread wisely is alcohol consumption. Besides the obvious consequences of alcohol abuse, immoderate drinking can also cause dental problems. Alcohol (and smoking) tends to dry out the mouth, which can increase the levels of oral bacteria and in turn increase your risk of both tooth decay and periodontal (gum) disease.
Finally, avoid getting piercings involving the lips, mouth or tongue even if it's the thing to do. Piercing hardware can chip teeth and contribute to the shrinking back of the gums (recession). And be sure you practice safe sex: unprotected sexual activity could expose you to viral infections that cause oral problems including cancer.
Your college years should be an exciting and memorable experience. By practicing these and other common sense dental habits, you'll be sure to remember these years fondly.
If you would like more information on dental care during college, please contact us or schedule an appointment for a consultation. You can also learn more about this topic by reading the Dear Doctor magazine article "10 Health Tips for College Students."
By Ravenel Family Dentistry
September 10, 2018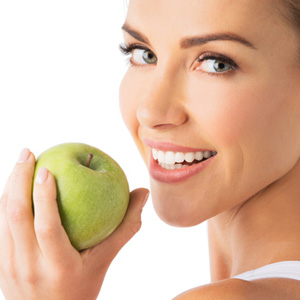 If you're brushing and flossing daily, as well as seeing your dentist at least every six months, you're doing the top things needed to maintain your dental health. But all your hygiene efforts could be undermined if you're not eating a dental-friendly diet. Simply put, there are foods that protect and promote dental health and those that increase your risk of dental disease.
Diets in the latter category are typically high in added sugar and low in natural food fiber. The largest sources of these are processed sugars from sugar cane or beets and high fructose corn syrup. With just a little knowledgeable label reading, you can find sugar and its various aliases added to thousands of processed food items including pastries, candies, sodas and energy drinks.
Heavy consumption of processed sugars also contributes to dental disease. Disease-causing bacteria thrive on sugar as a food source, which fuels both their growth and their production of oral acid. Elevated acid levels can dissolve the minerals in tooth enamel faster than saliva can keep up. Softened enamel opens the door to tooth decay, while increased bacterial growth can lead to periodontal (gum) disease.
A diet, however, low in added sugar and high in fiber can have the opposite effect. Although fresh fruits and vegetables contain natural sugars, they also have indigestible parts called fiber that slow the digestion of any sugars and allow the body to more efficiently process them.  With the higher quantity of vitamins and minerals found in unprocessed foods, the overall effect of this diet is a decrease in your risk for dental disease.
Speaking of dental-friendly foods, we should also give honorable mentions to certain dairy items like cheese and milk that stimulate saliva production and are rich in calcium needed for tooth strength. Another beneficial category is both black and green tea, which contain antioxidants to fight disease and fluoride to strengthen enamel.
Adopting a low-sugar/high-fiber diet can have a profound impact on your overall health. Over time, you'll also reap dental health rewards with stronger teeth and gums and a lower risk of tooth decay and gum disease.
If you would like more information on diet and oral health, please contact us or schedule an appointment for a consultation. You can also learn more about this topic by reading the Dear Doctor magazine article "Nutrition & Oral Health."