Posts for: February, 2021
By Ravenel Family Dentistry
February 20, 2021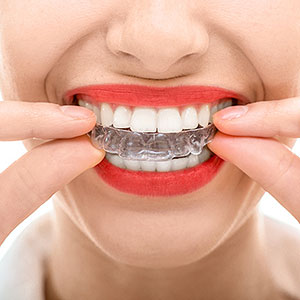 You can't correct a poor bite with braces or clear aligners overnight: Even the most cut-and-dried case can still require a few years to move teeth where they should be. It's a welcome relief, then, when you're finally done with braces or aligner trays.
That doesn't mean, however, that you're finished with orthodontic treatment. You now move into the next phase—protecting your new smile that took so much to gain. At least for a couple of more years you'll need to regularly wear an orthodontic retainer.
The name of this custom-made device explains its purpose: to keep or "retain" your teeth in their new, modified positions. This is necessary because the same mechanism that allows us to move teeth in the first place can work in reverse.
That mechanism centers around a tough but elastic tissue called the periodontal ligament. Although it primarily holds teeth in place, the ligament also allows for tiny, gradual tooth movement in response to mouth changes. Braces or aligner trays take advantage of this ability by exerting pressure on the teeth in the direction of intended movement. The periodontal ligament and nature do the rest.
But once we relieve the pressure when we remove the braces or aligners, a kind of "muscle memory" in the ligament can come into play, causing the teeth to move back to where they originally were. If we don't inhibit this reaction, all the time and effort put into orthodontic treatment can be lost.
Retainers, either the removable type or one fixed in place behind the teeth, gently "push" or "pull" against the teeth (depending on which type) just enough to halt any reversing movement. Initially, a patient will need to wear their retainer around the clock. After a while, wear time can be reduced to just a few hours a day, usually during sleep-time.
Most younger patients will only need to wear a retainer for a few years. Adults who undergo teeth-straightening later in life, however, may need to wear a retainer indefinitely. Even so, a few hours of wear every day is a small price to pay to protect your beautiful straightened smile.
If you would like more information on orthodontic retainers, please contact us or schedule an appointment for a consultation. You can also learn more about this topic by reading the Dear Doctor magazine article "The Importance of Orthodontic Retainers."
By Ravenel Family Dentistry
February 10, 2021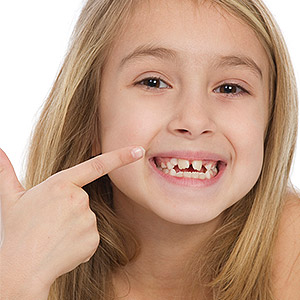 If your child has seen the dentist regularly, and brushed and flossed daily, there's a good chance they've avoided advanced tooth decay. But another problem might already be growing right under your nose—a poor dental bite (malocclusion).
A dental bite refers to the way the upper and lower teeth fit together. In a normal bite the teeth are in straight alignment, and the upper teeth slightly extend in front of and over the lower when the jaws are shut. But permanent teeth erupting out of position or a jaw developing abnormally can set the stage for a malocclusion.
Although the full effects of a malocclusion may not manifest until later, there may be signs of its development as early as age 6. If so, it may be possible to identify a budding bite problem and "intercept" it before it goes too far, correcting it or reducing its severity.
Here are 6 signs your school-age child could be developing a malocclusion.
Excessive spacing. If the spacing between teeth seems too wide, it could mean the size of your child's teeth are out of proportion with their jaw.
Underbite. Rather than the normal upper front teeth covering the lower, the lower teeth extend out and over the upper teeth.
Open bite. There's a space or gap between the upper and lower teeth even when the jaws are shut.
Crowding. Due to a lack of space on the jaw, incoming teeth don't have enough room to erupt and may come in misaligned or "crooked."
Crossbites. Some of the lower teeth, either in front or back of the jaw, overlap the upper teeth, while the rest of the upper teeth overlap normally.
Protrusion or retrusion. This occurs if the upper front teeth or jaw appear too far forward (protrusion) or the lower teeth or jaw are positioned too far back (retrusion).
Besides watching out for the preceding signs yourself, it's also a good idea to have your child undergo a comprehensive bite evaluation with an orthodontist around age 6. If that does reveal something amiss with their bite, intervention now could correct or lessen the problem and future treatment efforts later.
If you would like more information on children's bite development, please contact us or schedule an appointment for a consultation.