Posts for: June, 2021
By Ravenel Family Dentistry
June 20, 2021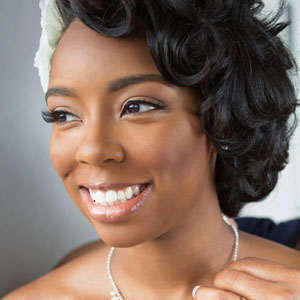 The traditional June wedding season hit a bump last year during the COVID-19 pandemic as many couples down-scaled or postponed their ceremonies. But with hopes that the virus is finally waning, this year the early summer tradition shows signs of reviving. If you're one of those happy couples, you're no doubt working right now to look your best—and that would include your smile.
And there's no time like the present to make sure your teeth and gums are spruced up for the big day. True, some cosmetic enhancements can take weeks or even months to complete. But some can give you a brighter, more attractive smile with just a dental visit or two.
Here are 3 procedures that could help your smile match that once-in-a-lifetime moment.
Dental cleaning. The main purpose for visiting us every six months is to remove any harmful plaque and tartar missed with daily hygiene. But an added benefit for these single-visit dental cleanings can be a brighter, fresher smile. To take advantage, schedule a dental cleaning within a week or so of your wedding.
Teeth whitening. If you want to take your smile brightness to another level, you may want to consider professional teeth-whitening. The professional bleaching solutions we use can restore shine and translucence to dull, yellowed teeth that could last for months or, with touch-ups, a few years. We can also fine-tune the level of brightness you're most comfortable displaying to your wedding guests.
Dental bonding. Do you have a chipped or disfigured tooth that puts a damper on your smile? We may be able to make that defect disappear in just one visit with dental bonding. Using a dental resin material matched to your natural tooth color, we can fill in your tooth flaw and then sculpt it to look as natural as possible. The end result is a life-like, durable finish that will have you beaming on your big day.
Like we said, if your wedding is just around the corner, these particular techniques can make a big difference for your smile. If, however, you still have a few months before your wedding, you may be able to take advantage of other therapeutic and cosmetic measures like dental veneers, crowns or even possibly orthodontics.
To learn more about your cosmetic options, see us for a full evaluation of your smile needs. We'll work with you to help you achieve the most attractive smile possible for your once-in-a-lifetime day.
If you would like more information about cosmetic dental choices, please contact us or schedule a consultation. To learn more, read the Dear Doctor magazine article "Planning Your Wedding Day Smile."
By Ravenel Family Dentistry
June 10, 2021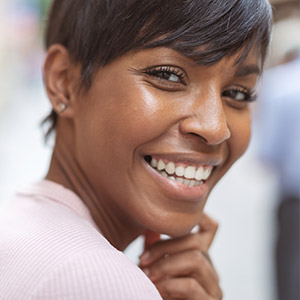 Dental veneers are a popular way to improve teeth with chips, stains, gaps or other defects. They're typically made of dental porcelain, ceramic-like materials prized for their ability to mimic the texture, color and translucency of natural teeth.
But dental porcelain doesn't come in one form—a dentist can utilize variations of it to better match a patient's need. For example, one patient may need a porcelain with added strength, while another may need one that provides better coverage of underlying discoloration.
The foundational materials for veneer porcelain are glass ceramics. Also used for crowns, glass ceramics have been the preferred choice of dentists for some time to achieve life-like results. In terms of veneers, dental technicians first mix the powdered form of the porcelain with water to create a paste. They then use the paste to build up the body of a veneer layer by layer.
But while the high degree of silica (glass) in this type of porcelain best resembles the translucence of natural teeth, early forms of it lacked strength. This changed in the 1990s when technicians began adding a material called leucite to the ceramic mixture that enhanced its strength and durability.
Today, you'll also find lithium disilicate used, which is twice as strong as leucite and is quite useful when creating thinner veneers. Both of these strength materials can be pressed and milled into shape, which helps achieve a more accurate fit. Along with the underlying glass ceramic, the result is a veneer that's both durable and incredibly life-like.
Although today's porcelain veneers are far superior in durability than earlier forms, they can be damaged when biting down on hard objects. To make sure your veneers last as long as possible, you should avoid biting down directly on hard-skinned fruit, or using your veneered teeth to crack nuts or crunch ice (or any other teeth, for that matter).
But with proper care, today's veneers have exceptional longevity. And, thanks to the superior dental materials that compose them, they'll look great for years.
If you would like more information on dental veneers, please contact us or schedule an appointment for a consultation. You can also learn more about this topic by reading the Dear Doctor magazine article "Porcelain Veneers: Your Smile—Better Than Ever."