Posts for tag: bad breath
By Ravenel Family Dentistry
August 30, 2020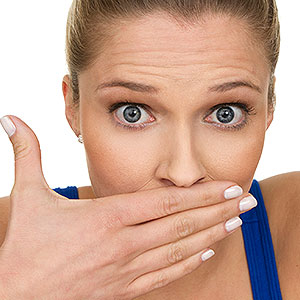 When they weren't building pyramids or wrapping mummies, the ancient Egyptians mixed herbs and spices with a little honey to make small lozenges. Their purpose: to fight halitosis, that perennial scourge of polite society. More specifically, they were the first known breath mints.
Just like our ancient forebears, we're still trying to stop bad breath—to the tune of $12 billion annually for breath-freshening products. For the most part, though, fresher breath is still largely the byproduct of dedicated oral care. In recognition of National Fresh Breath Day this August 6th, here are 4 simple things you can do to help eliminate embarrassing bad breath.
Remove dental plaque. Mouth bacteria proliferating within a thin buildup of food particles is called dental plaque—the main culprit in 85—90% of bad breath cases. These bacteria can emit volatile sulfur compounds (VSCs), which have a characteristic rotten egg smell. You can reduce bacteria and their foul odors by removing plaque with daily brushing and flossing and twice-a-year dental cleanings.
Boost your saliva. An inadequate flow of saliva, often a side effect of certain medications, can leave your mouth dry and susceptible to bacterial growth and subsequent bad breath. You can increase saliva flow by drinking more water, using saliva-boosting aids, or speaking with your doctor about alternative medications with less of a dry mouth side effect.
Brush your tongue. Some people find their tongue is "Velcro" for tiny food particles, which attract bacteria. It's always a good idea to brush your tongue (especially toward the back) to loosen and remove any clinging food particles. If it continues to be a problem, you can also employ a tongue scraper for a more thorough tongue cleaning.
Get a checkup. Although bacterial growth from inadequate hygiene is the usual cause for bad breath, it isn't the only one. Dental diseases like tooth decay or gum disease can also create unpleasant mouth odors, as well as serious conditions like diabetes, kidney infections or certain cancers. If your bad breath persists despite diligent hygiene, see us or your doctor for a more comprehensive exam.
During our long war with halitosis, we've learned a thing or two about its causes. We've also learned that practicing good oral habits is the best thing you can do to beat bad breath.
If you would like more information about controlling bad breath, please contact us or schedule a consultation. To learn more, read the Dear Doctor magazine article "Bad Breath: More Than Just Embarrassing."
By Ravenel Family Dentistry
October 28, 2017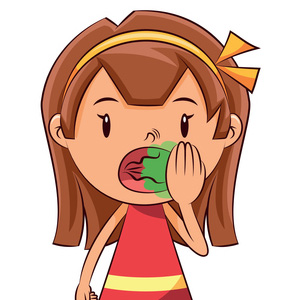 Even the sweetest children don't always have sweet-smelling breath. If your child has persistent bad breath, it may be for one of the following reasons:
POOR ORAL HYGIENE HABITS. Bad breath often results from bacteria on the teeth and tongue that is not effectively removed during brushing and flossing.
Tip: To encourage thorough cleaning as children are developing their oral hygiene habits, try handheld flossers that are colorful and easy to use, sing or play music to make brushing time fun, or try an electric toothbrush with a timer or a tooth-brushing app that keeps kids brushing for a full two minutes.
PLAQUE BUILDUP, TOOTH DECAY AND GUM DISEASE: Plaque, a sticky bacterial biofilm, can build up on tooth surfaces, between the teeth and under the gum line and can lead to tooth decay and gum disease. These conditions may result in bad breath.
Tip: Stay on top of your child's oral hygiene at home, and keep up with regular dental visits for professional cleanings and checkups.
POST-NASAL DRIP: This common cause of foul-smelling breath in children results when excessive mucus is produced and drips down the back of the throat.
Tip: Schedule an appointment with your child's pediatrician to determine and treat the cause.
MOUTH BREATHING. Breathing through the mouth instead of the nose can cause a dry mouth. This can lead to increased oral bacteria, which can cause bad breath. If children breathe through the mouth all the time, not just because of a temporary cold or allergies, your child is at greater risk for tooth decay and gum disease.
Tip: If your child is a chronic mouth breather, schedule a dental visit so we can check for any adverse effects on dental health. Note that over time, habitual mouth breathing may lead to poor alignment of the teeth. An ear, nose and throat (ENT) specialist can treat problems with tonsils, adenoids and sinuses — common causes of mouth breathing.
FOREIGN OBJECT IN THE NOSE. It wouldn't be the first time a child has stuck a pea or other small object up their nose â?? or their sibling's nose — only to find that it won't come back out. A foreign body in the nasal passage can cause infection and lead to bad breath.
Tip: Don't try to remove the object at home, as part of it may remain in the nasal passage. A medical professional will have the right equipment to dislodge the object more comfortably.
MEDICATION. Children who take antibiotics for a long time may develop a fungal infection (thrush) in the mouth. Other medications can cause bad breath due to the way they break down in the body.
Tip: Call your pharmacist if you have a question about medications and bad breath.
MEDICAL CONDITION. Infections of the throat, sinus or tonsils can cause bad breath, as can more serious health conditions.
Tip: If your child's breath is unpleasant for an extended period of time, get it checked out by a health professional.
If you are concerned about your child's breath, schedule a visit. We are happy to remind your child of proper brushing techniques and check for other problems that need to be addressed.
For more on young children's oral health, read "How to Help Your Child Develop the Best Habits for Oral Health" and "Why See a Pediatric Dentist?"
By Ravenel Family Dentistry
November 30, 2016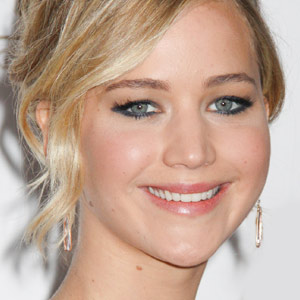 Exchanging passionate kisses with big-screen star Jennifer Lawrence might sound like a dream come true. But according to Liam Hemsworth, her Hunger Games co-star, it could also be a nightmare… because J.Law's breath wasn't always fresh. "Anytime I had to kiss Jennifer was pretty uncomfortable," Hemsworth said on The Tonight Show.
Lawrence said the problem resulted from her inadvertently consuming tuna or garlic before the lip-locking scenes; fortunately, the two stars were able to share a laugh about it later. But for many people, bad breath is no joke. It can lead to embarrassment and social difficulties — and it occasionally signifies a more serious problem. So what causes bad breath, and what can you do about it?
In 9 out of 10 cases, bad breath originates in the mouth. (In rare situations, it results from a medical issue in another part of the body, such as liver disease or a lung infection.) The foul odors associated with bad breath can be temporarily masked with mouthwash or breath mints — but in order to really control it, we need to find out exactly what's causing the problem, and address its source.
As Lawrence and Hemsworth found out, some foods and beverages can indeed cause a malodorous mouth. Onions, garlic, alcohol and coffee are deservedly blamed for this. Tobacco products are also big contributors to bad breath — which is one more reason to quit. But fasting isn't the answer either: stop eating for long enough and another set of foul-smelling substances will be released. Your best bet is to stay well hydrated and snack on crisp, fresh foods like celery, apples or parsley.
And speaking of hydration (or the lack of it): Mouth dryness and reduced salivary flow during the nighttime hours is what causes "morning breath." Certain health issues and some medications can also cause "dry mouth," or xerostomia. Drinking plenty of water can encourage the production of healthy saliva — but if that's not enough, tell us about it: We may recommend switching medications (if possible), chewing xylitol gum or using a saliva substitute.
Finally, maintaining excellent oral hygiene is a great way to avoid bad breath. The goal of oral hygiene is to control the harmful bacteria that live in your mouth. These microorganisms can cause gum disease, tooth decay, and bad breath — so keeping them in check is good for your overall oral health. Remember to brush twice and floss once daily, stay away from sugary foods and beverages, and visit the dental office regularly for checkups and professional cleanings.
So did J.Law apologize for the malodorous makeout session? Not exactly. "[For] Bradley Cooper, Christian Bale, yeah, I'll brush my teeth," she laughed.
Hemsworth jokingly agreed: "If I was kissing Christian Bale I probably would have brushed my teeth too. With you, it's like, 'Eh. Whatever.'"
If you would like more information about bad breath and oral hygiene, please contact us or schedule an appointment for a consultation. You can learn more by reading the Dear Doctor magazine article "Bad Breath: More than Just Embarrassing."