Posts for tag: dental care
By Ravenel Family Dentistry
June 11, 2020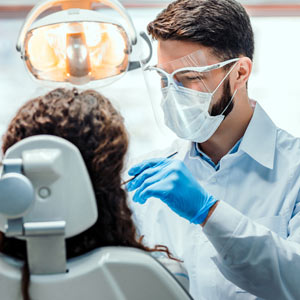 Over the last few months, federal, state and local officials have taken extraordinary measures to slow the spread of COVID-19. Thankfully, some of these measures are beginning to ease. But for many of us, lingering concerns about exposure to the virus will continue to affect our daily lives—including routine activities like dental visits.
We may be asking the question "Is it safe?" for our everyday activities for some time to come. But in regard to seeing your dentist, the answer to that question is an unequivocal "Yes." That's due not only to enhanced precautions put in place because of COVID-19, but also to longstanding practices in the dental profession to minimize the chances of infection.
In recognition this June of National Safety Month, we'd like to put your mind at ease that resuming dental care won't put you at undue risk of COVID-19 or any other infectious disease. Here's how:
Protocols. Everything we do to protect patients and staff from infection is part of an overall plan. This isn't optional: Both governments and professional organizations require it of every dental practitioner. Our plan, based on best practices for infection control, details the procedures we'll use to keep everyone involved in dental treatment, including you, safe from infection.
Barriers. Wearing masks, gloves or other protective equipment isn't a new practice arising from the current crisis—barrier protection has been a critical part of infection control protocols for many years. Rest assured that even during the most routine dental procedures, our staff will wear appropriate barrier equipment to reduce the possibility of infection during treatment.
Disinfection. Viruses and other infectious agents can live for some time on surfaces. To close this possible route of infection, we clean all clinical surfaces between patient visits with approved disinfectants. Instruments and equipment are thoroughly sterilized after each use. And any waste generated during treatment is separated from common waste and disposed of carefully following hazardous waste removal protocols.
It may be a slow return to many aspects of life we once took for granted. Your dental care doesn't have to be one of them. We were prepared before this crisis, and we'll continue to be prepared when it's over to keep you safe from infection.
If you would like more information about dental office safety, please contact us or schedule a consultation. To learn more, read the Dear Doctor magazine articles "Infection Control in the Dental Office" and "Dental Hygiene Visit."
By Ravenel Family Dentistry
August 11, 2018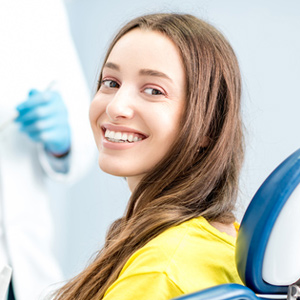 Today's dental care has advanced leaps and bound over the last century. But these advances are tiny steps compared to what many believe may be coming in the next few decades. This optimism arises from our growing understanding of deoxyribonucleic acid (DNA), the chain-like molecule that houses the genetic instructions for the growth, function and reproduction of every cell in the body.
As researchers unlock the secrets of this vast genetic blueprint unique to each individual the possible applications from this knowledge are astounding. Here are just a few possibilities that could one day impact everyone's oral health.
Preventing tooth decay. This rampant disease, triggered by bacteria (particularly Streptococcus mutans), can cause extensive damage in otherwise healthy teeth. There's already some indications from the study of genomics that we may be able to stop or at least hinder this disease in its tracks. Already we're seeing advances in gene therapy that might be able to inhibit the growth of Strep mutans and reduce its colonies in the mouth.
Growing new teeth. Composed of various layers, a natural tooth is part of a dynamic system of bone and gum ligaments that allow movement, protection and nourishment. Although dental implants are the closest and most advanced artificial approximation we now have to them, implants still can't fully measure up to the function and capabilities of a natural tooth. But further insight into the genetic code may one day allow us to reproduce a living replacement tooth for a lost one.
Harnessing saliva for detecting disease. The impact of genomics related to the mouth could impact more than just the mouth itself. Researchers have discovered that saliva contains genetic information similar to blood, urine and other bodily fluids with markers for various disease conditions. Unlike other fluids, though, saliva is relatively easy to collect. The key is new equipment and testing protocols to take advantage of the information already available in a single drop of saliva.
These examples illustrate the range of possibilities for better health in the future: a reduction in dental disease early in life; new and better ways to restore missing teeth; and quicker ways to diagnose dangerous health conditions.
If you would like more information on new developments in dental care, please contact us or schedule an appointment for a consultation. You can also learn more about this topic by reading the Dear Doctor magazine article "The Future of Dentistry: A Sneak Preview of Your Dental Future."